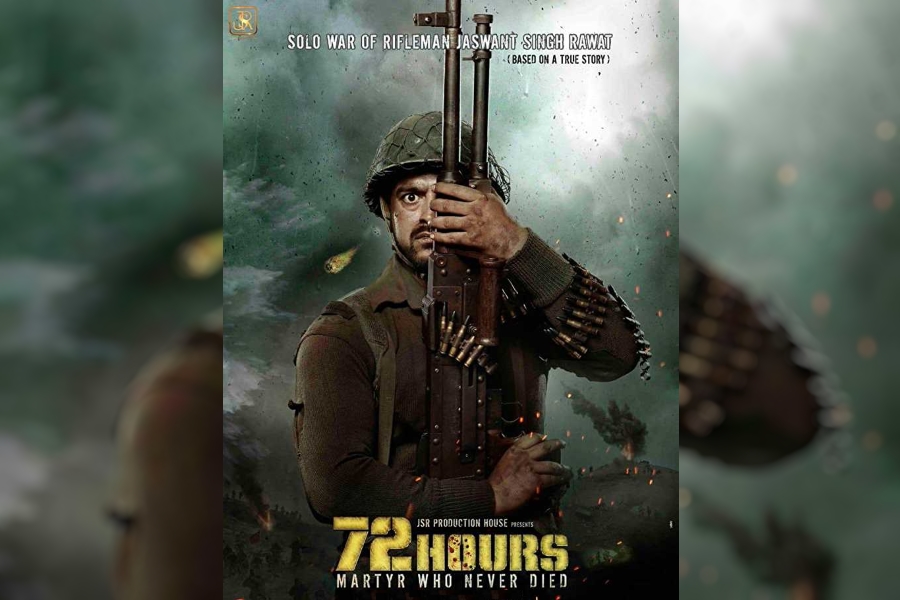 72 Hours: Martyr Who Never Died Movie Ticket Offers, Online Booking, Ticket Price, Reviews and Ratings
72 Hours: Martyr Who Never Died is a 2019 Bollywood biographical drama film which is based on the life of Rifleman Jaswant Singh Rawat and his will-power to fight the 1962 Sino-Indian War without giving up in the hardest situations. He stood and fought the Chinese army soldiers for continuous 72-hours, till his last breath. The movie stars Avinash Dhyani, Mukesh Tiwari, Virendra Saxena, Alka Amin, Shishir Sharma, Gireesh Sahdev and Prashil Rawat in the prominent roles.
The movie revolves around Jaswant Singh Rawat who was born in a poor family of Dehradun. Later due to some incidents, he decided to join the Indian army at a very young age and became a soldier of Garhwal Rifles Regiment. Shortly after his training in Lansdowne District, their paltan was sent to defend for the 1962 Sino-Indian War, which turned out to be the historical war of Indo-China where most of the Indian soldiers were outnumbered and outgunned but fought till their last man. The infantry had to step back, due to adverse circumstances but despite of this, one soldier stood there alone for 72 hours and till his last breath and fought against the Chinese army, He was none other than the Rifleman Jaswant Singh Rawat.
72 Hours: Martyr Who Never Died Movie Release Date, Trailer and Cast