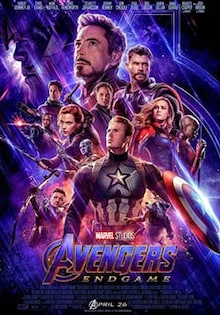 Avengers: Endgame
English, Hindi, Tamil, Telgu
Updated: Jul 28, 2021
User Rating
3.8 ★
(Rating: 3.8/5 - 8 votes)
Avengers: Endgame: Release Date, Trailer, Songs, Cast and More
| | |
| --- | --- |
| Release Date | 26th Apr 2019 |
| Language | English, Hindi, Tamil, Telgu |
| Genre | Action, Adventure, Fantasy |
| Duration | 3 hrs 1 mins |
| Cast | Robert Downey Jr., Chris Evans, Mark Ruffalo, Chris Hemsworth, Scarlett Johansson, Jeremy Renner, Don Cheadle, Paul Rudd, Brie Larson, Karen Gillan, Danai Gurira, Bradley Cooper, Josh Brolin |
| Director | Anthony Russo, Joe Russo |
| Producer | Kevin Feige |
| Music Director | Alan Silvestri |
| Certificate | U/A |
| Cinematography | Trent Opaloch |
| Production | Marvel Studios |
| Budget | $350-400 million |
| Your Rating: | |
About Avengers: Endgame Movie
Avengers: Endgame is a 2019 American superhero film based on the Marvel Comics superhero team the Avengers, produced by Marvel Studios and distributed by Walt Disney Studios Motion Pictures. It is the sequel to 2012's The Avengers, 2015's Avengers: Age of Ultron and 2018's Avengers: Infinity War, and the 22nd film in the Marvel Cinematic Universe (MCU). The film is directed by Anthony and Joe Russo, written by Christopher Markus and Stephen McFeely and features an ensemble cast including Robert Downey Jr., Chris Evans, Mark Ruffalo, Chris Hemsworth, Scarlett Johansson, Jeremy Renner, Don Cheadle, Paul Rudd, Brie Larson, Karen Gillan, Danai Gurira, Bradley Cooper, and Josh Brolin. In the film, the surviving members of the Avengers and their allies work to reverse the damage caused by Thanos in Infinity War.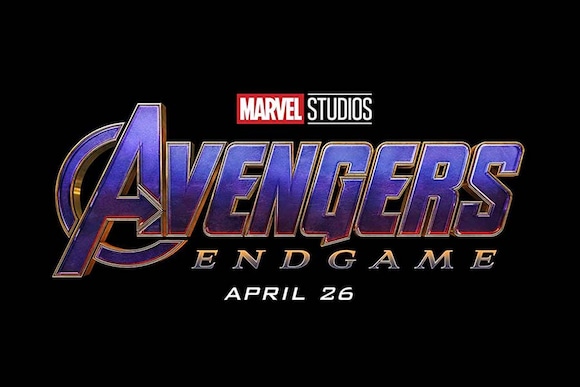 Avengers: Endgame Movie Ticket Offers, Online Booking, Ticket Price, Reviews and Ratings
Avengers: Endgame Movie Review
Avengers: Endgame is the much awaited Hollywood movie of the year 2019. For the Avengers fan, the release of this movie was not less than a delight. The movie is 3 hours and 1 minute to be precise when comes to the length of the movie and the time is actually worth it. Avengers: Endgame is full of many splendid things and has layers in it. The performances of the actors are so flawless that it keeps you connected. Avengers: Endgame is one of the longest movies in the MCU. The storyline of the movie keeps you gripped. You will be delighted by the cameos which you get from the previous instalments. Avengers: Endgame can make you go crazy if you are new to the universe as you won't be able to understand that what's happening. But those who have invested their time in this series will surely understand and want to have more. Avengers: Endgame has grand emotions which many are associated with which can make you weep at the end as it gives you the feeling of "GoodBye" of the long relationship. Without revealing much about the movie we let it for you to enjoy the movie like Avengers: Endgame is the last version of such terrific sequel, emotions, performances and a world.
Avengers: Endgame Movie Trailer
Avengers: Endgame trailer was released on 14th March 2019. This came as one of the most awaited Hollywood movie trailer as all the Avengers fans are dying to watch the movie which is released on 26th April 2019.

Viveka is known to her friends as a movie junkie who is also a creative fashion enthusiast in red lipstick. She's passionate about writing! Be it fashion, beauty or movies she is pro. In her free time, she loves to play badminton, cook and binge watch movies. She's also a great observer who has a quirky take on various things, well only close ones know this. Nothing stops her from personifying the creative game.
Related Hollywood Movies