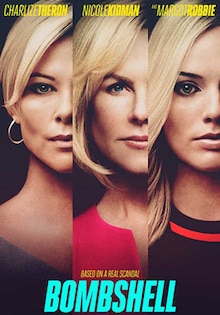 Bombshell
English
Updated: Jul 28, 2021
User Rating
3 ★
(Rating: 3/5 - 1 vote)
Bombshell: Release Date, Trailer, Songs, Cast and More
| | |
| --- | --- |
| Release Date | 3rd Jan 2020 |
| Language | English |
| Genre | Biography, Drama |
| Duration | 1 hrs 50 mins |
| Cast | Charlize Theron, Nicole Kidman, Margot Robbie, John Lithgow, Kate McKinnon, Connie Britton, Malcolm McDowell, Allison Janney |
| Director | Jay Roach |
| Producer | Aaron L. Glibert, Jay Roach, Robert Graf, Michelle Graham, Charles Randolph, Margaret Riley, Charlize Theron, AJ Dix, Beth Kono |
| Music Director | Theodore Shapiro |
| Certificate | A |
| Cinematography | Barry Ackroyd |
| Production | Bron Creative, Annapurna Pictures, Denver + Delilah Productions, Gramsci Lighthouse Management & Media, Creative Wealth Media |
| Your Rating: | |
About Bombshell Movie
Bombshell is the latest Hollywood drama film directed by Jay Roach and written by Charles Randolph. The film stars Charlize Theron as Megyn Kelly, Nicole Kidman as Gretchen Carlson, and Margot Robbie as Kayla Pospisil, who play the lead roles with actors like John Lithgow as CEO Roger Ailes, Kate McKinnon as Jess Carr, Connie Britton as Beth Ailes, Malcolm McDowell as Rupert Murdoch, and Allison Janney as Susan Estrich appearing in supporting roles in the film. Based on a real scandal, Bombshell portrays how several women at Fox News expose their CEO Roger Ailes for sexual harassment. The film reveals the reality of the most controversial yet powerful media house of all time and how the women working in that media house bring down the man who created it. Bombshell release date is 13th December 2019 in the United States, Bombshell has been dated to release in India on the 3rd January 2020.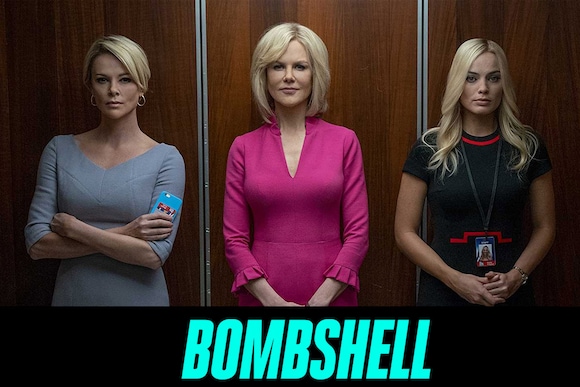 Bombshell Movie Ticket Offers, Online Booking, Ticket Price, Reviews and Ratings
Bombshell Movie Trailer
Bombshell trailer drops an intense story which revolves around the sexual harassment and how the ladies deal with it. Watch this super-strong Bombshell trailer below.

Viveka is known to her friends as a movie junkie who is also a creative fashion enthusiast in red lipstick. She's passionate about writing! Be it fashion, beauty or movies she is pro. In her free time, she loves to play badminton, cook and binge watch movies. She's also a great observer who has a quirky take on various things, well only close ones know this. Nothing stops her from personifying the creative game.
Related Hollywood Movies