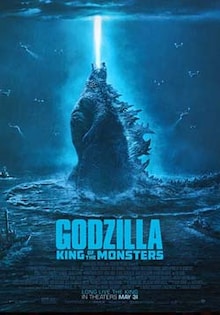 Godzilla: King of the Monsters
English, Hindi, Tamil, Telgu
Updated: Jul 28, 2021
Godzilla: King of the Monsters: Release Date, Trailer, Songs, Cast and More
| | |
| --- | --- |
| Release Date | 31st May 2019 |
| Language | English, Hindi, Tamil, Telgu |
| Genre | Action, Adventure, Fantasy |
| Duration | 2 hrs 12 mins |
| Cast | Kyle Chandler, Vera Farmiga, Millie Bobby Brown, Bradley Whitford, Sally Hawkins, Charles Dance, Thomas Middleditch, Aisha Hinds, O'Shea Jackson Jr., David Strathairn, Ken Watanabe, Zhang Ziyi |
| Director | Michael Dougherty |
| Producer | Thomas Tull, Jon Jashni, Brian Rogers, Mary Parent, Alex Garcia |
| Music Director | Bear McCreary |
| Certificate | U/A |
| Cinematography | Lawrence Sher |
| Production | Legendary Pictures |
| Your Rating: | |
About Godzilla: King of the Monsters Movie
The much-awaited Hollywood film, Godzilla: King of Monsters, directed by Michael Dougherty is all set to unleash the battery of God-sized monsters to the world on the 31st of May 2019. The film starring Millie Bobby Brown, Charles Dance and Vera Farmiga, will be taking the audience through the origins of Godzilla, Mothra, Rodan, and the MonsterVerse. The ancient supreme species, Titans, are back to battle for the position of supremacy. When the apparent mythical, lost creatures return, amidst their fight for power the fate of humanity hangs loose. The basis of the film stems from the MonsterVersefranchise, which consists of films such as, Godzilla (2014) and Kong: Skull Island (2017). Godzilla: King of Monsters, has the crypto-zoology organization, Monarch trying to save humanity from the severe plight it is undergoing and is about to face the wrath of. The trailer of the movie shows higher monster action which actually terrifies you with the devastating energy and some heroic efforts to win the battle.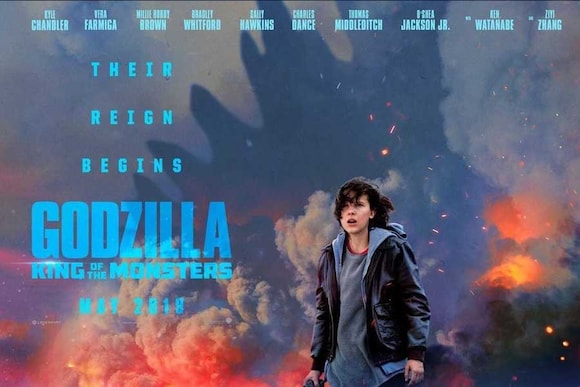 Godzilla: King of the Monsters Movie Ticket Offers, Online Booking, Ticket Price, Reviews and Ratings
Godzilla: King of the Monsters Movie Trailer
Godzilla: King of the Monsters trailer was uploaded by Warner Bros. Pictures on the date July 22nd 2018. The Hindi version of Godzilla: King of the Monsters movie was released on 23rd April 2019. Appearing to be a real nail-biter and shows more of monster action, the trailer is the exciting drum-roll during the wait prior to its release!

Viveka is known to her friends as a movie junkie who is also a creative fashion enthusiast in red lipstick. She's passionate about writing! Be it fashion, beauty or movies she is pro. In her free time, she loves to play badminton, cook and binge watch movies. She's also a great observer who has a quirky take on various things, well only close ones know this. Nothing stops her from personifying the creative game.
Related Hollywood Movies