Joker
English
Updated: Jul 28, 2021
User Rating
2.8 ★
(Rating: 2.8/5 - 5 votes)
Joker: Release Date, Trailer, Songs, Cast and More
| | |
| --- | --- |
| Release Date | 4th Oct 2019 |
| Language | English |
| Genre | Crime, Drama |
| Duration | 2 hrs 2 mins |
| Cast | Joaquin Phoenix, Robert De Niro, Zazie Beetz, Frances Conroy |
| Director | Todd Phillips |
| Producer | Todd Phillips, Bradley Cooper, Emma Tillinger Koskoff |
| Music Director | Hildur Guðnadóttir |
| Certificate | A |
| Cinematography | Lawrence Sher |
| Production | DC Films, Village Roadshow Pictures, Bron Creative |
| Budget | $55 million |
| Your Rating: | |
About Joker Movie
Joker is an upcoming American Thriller film based on the DC Comics character of the same name. The film is distributed by Warner Bros. Pictures and stars Joaquin Phoenix as The Joker along with Robert De Niro, Zazee Beats and Bryan Cullen. It is directed by Todd Phillips and is released on 4th October 2019. The film is set in 1981 and follows Arthur Fleck a failed stand up comedian who on being disregarded by society drives mad and turns to a life of crime in Gotham City. In the below story, watch Joker trailer, cast, songs and more. Also, in the below story, take a look at the Joker movie ticket booking offers along with the Joker movie ticket price estimate, so that you know which movie offers to use to book movie tickets.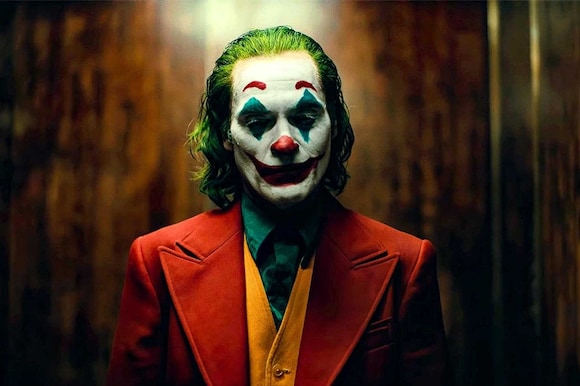 Joker Movie Ticket Offers, Online Booking, Ticket Price, Reviews and Ratings
Joker Movie Trailer
Watch the trailer of this thriller flick Joker-released on 4 Oct.2019 in your nearby theaters.

Viveka is known to her friends as a movie junkie who is also a creative fashion enthusiast in red lipstick. She's passionate about writing! Be it fashion, beauty or movies she is pro. In her free time, she loves to play badminton, cook and binge watch movies. She's also a great observer who has a quirky take on various things, well only close ones know this. Nothing stops her from personifying the creative game.