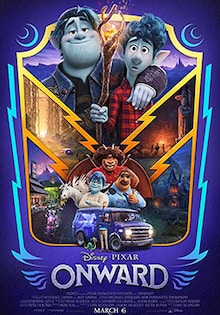 Onward
English, Hindi
Updated: Jul 28, 2021
User Rating
1.5 ★
(Rating: 1.5/5 - 2 votes)
Onward: Release Date, Trailer, Songs, Cast and More
| | |
| --- | --- |
| Release Date | 6th Mar 2020 |
| Language | English, Hindi |
| Genre | Fantasy, Animation |
| Duration | 1 hrs 43 mins |
| Cast | Tom Holland, Chris Pratt, Julia Louis-Dreyfus, Octavia Spencer |
| Director | Dan Scanlon |
| Producer | Kori Rae |
| Music Director | Mychael Danna, Jeff Danna |
| Certificate | U/A |
| Cinematography | Sharon Calahan Adam Habib |
| Production | Walt Disney Pictures, Pixar Animation Studios |
| Your Rating: | |
About Onward Movie
Onward is a computer-animated film which is directed by Dan Scanlon and produced by Pixar Animation Studios for Walt Disney Pictures. The film stars the voices of Tom Holland, Chris Pratt, Julia Louis-Dreyfus, Octavia Spencer, Ali Wong, Lena Waithe and Mel Rodriguez. The story of the film is set in the sub-urban fantasy world and it is about 2 elf teenage brothers who go on a journey to find if there is any magic left so that they can spend one last day with their father, who died when the two of them were too young to remember him. Onward release date is 6th March 2020.
You can scroll down to read more about the movie info like Onwards trailer, release date, review and much more. You can also find the list of best Onward movie ticket booking offers so that you cab book Onward movie tickets online.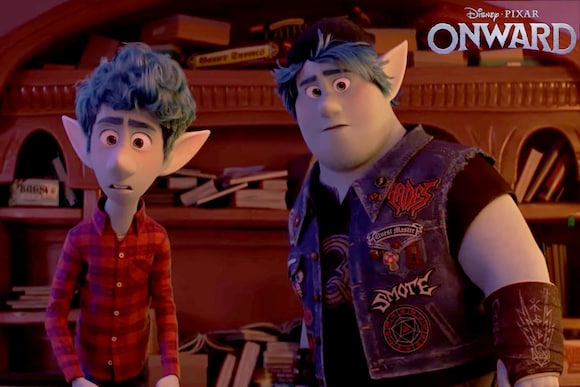 Onward Movie Ticket Offers, Online Booking, Ticket Price, Reviews and Ratings
Onward Movie Trailer
Onward trailer will is intriguing as it takes you into the fantasy world of the two elf brothers. Take a look at the Onward official trailer below.

Viveka is known to her friends as a movie junkie who is also a creative fashion enthusiast in red lipstick. She's passionate about writing! Be it fashion, beauty or movies she is pro. In her free time, she loves to play badminton, cook and binge watch movies. She's also a great observer who has a quirky take on various things, well only close ones know this. Nothing stops her from personifying the creative game.
Related Hollywood Movies