Photograph
Hindi
Updated: Jun 06, 2020
User Rating
4.2 ★
(Rating: 4.2/5 - 9 votes)
Photograph: Release Date, Trailer, Songs, Cast
| | |
| --- | --- |
| Release Date | 15th Mar 2019 |
| Language | Hindi |
| Genre | Romance, Drama |
| Duration | 1 hrs 48 mins |
| Cast | Nawazuddin Siddiqui, Sanya Malhotra |
| Director | Ritesh Batra |
| Producer | Ritesh Batra, Ronnie Screwvala, Viola Fügen, Neil Kopp, Michel Merkt, Vincent Savino, Anish Savjani, Michael Weber |
| Music Director | Peter Raeburn |
| Certificate | U/A |
| Cinematography | Tim Gillis, Ben Kutchins |
| Production | Poetic License Motion Pictures, RSVP Movies (India Release) |
| Critics Rating | |
| Your Rating: | |
About Photograph Movie
Photograph is a 2019 Bollywood coming-of-age romantic comedy-drama film that features Nawazuddin Siddiqui and Sanya Malhotra in the lead roles. Sanya will be seen in Photograph movie after her Badhaai Ho which was released in 2018. The film is written, co-produced and directed by Ritesh Batra. Before releasing in India, the movie is already premiered at the 2019 Sundance Film Festival and at the 69th Berlin International Film Festival.
Photograph is an unusual love story that revolves around a street photographer Rafi (Nawazuddin Siddiqui) based in Mumbai and a shy stranger Miloni (Sanya Malhotra). Rafi manages to convince Miloni to get a picture clicked as his fiancee which he sends to his grandmother who keeps pressurizing him to get married. Miloni gets the picture clicked and the photographer readily convinces his grandmother. She further urges him to introduce her to his fiancé. He tracks down Miloni, and this time also convinces her to fake their relationship. Despite all the differences, the two form a unique bond between themselves. The movie is basically a love letter to Mumbai city in which thousands of strangers find their near and dear ones. Take a glimpse at the other top upcoming Bollywood releases which you might have missed to keep an eye on.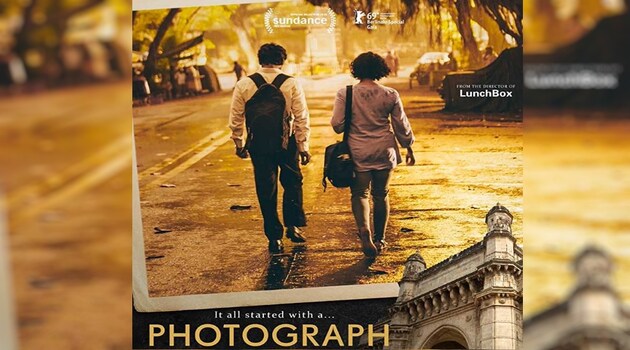 Photograph Movie Ticket Offers, Online Booking, Ticket Price, Reviews and Ratings
Photograph Movie Review
Photograph, is a meditative movie on a relationship which is really hard to define in words. Miloni and Rafi share a bond despite being so very different in all aspects be it class, education, religions, social gatherings, skin colour and what not. Miloni is an attractive intelligent girl from a Gujarati middle-class family while Rafi is an uneducated Muslim guy who does photography at Gateway Of India in Mumbai to make his living. Miloni turns her name Noori for Rafi in order to convince his grandmother and make it their relationship look realistic. They later eventually discover that the two have many things in common despite so many differences. Siddiqui proves this time again that he the master of his craft as his presence will keep you hooked and look convincing. Sanya, on the other hand, plays the part of an introvert character to utmost perfection. The movie shows the essence of Mumbai city in the most beautiful way. The slow pace of the movie might not attract fast pace audiences. Watch the movie to grope the tenderness that Miloni and Rafi shared while being with each other.
Watch Photograph Full Movie Online in HD:
If you've missed on to watch Photograph full movie when it was up in the theatres, you get this opportunity to watch Photograph full movie online in HD with the bowl of pop-corn in your hands so that you don't miss out the essence of this romantic drama flick which shows the beautiful side of Mumbai.
Photograph Movie Trailer
Photograph movie trailer was released on 18th February 2019, which brings in the relealistic feel of Mumbai city close to heart and shows how strangers meet and share a bond with each other.

Viveka is known to her friends as a movie junkie who is also a creative fashion enthusiast in red lipstick. She's passionate about writing! Be it fashion, beauty or movies she is pro. In her free time, she loves to play badminton, cook and binge watch movies. She's also a great observer who has a quirky take on various things, well only close ones know this. Nothing stops her from personifying the creative game.