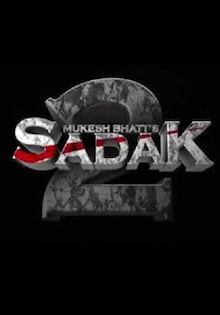 Watch On Disney+ Hotstar
Sadak 2
Hindi
Romance
Thriller
Action
Drama
Updated: Jun 08, 2021
User Rating
2.8 ★
(Rating: 2.8/5 - 57 votes)
Sadak 2: Release Date, Trailer, Songs, Cast
| | |
| --- | --- |
| Release Date | 28th Aug 2020 |
| Language | Hindi |
| Genre | Romance, Thriller, Action, Drama |
| Duration | 2 hrs 13 mins |
| Cast | Alia Bhatt, Aditya Roy Kapur, Pooja Bhatt, Sanjay Dutt |
| Director | Mahesh Bhatt |
| Producer | Mukesh Bhatt |
| Music Director | Sandeep Chowta |
| Certificate | U/A |
| Cinematography | Jay I. Patel |
| Production | Vishesh Films, Fox Star Studios |
| Your Rating: | |
About Sadak 2 Movie
Sadak 2 is the much-awaited Bollywood movie that contains romance, thriller, action and drama. The movie features Alia Bhatt, Aditya Roy Kapur, Pooja Bhatt and Sanjay Dutt in the lead roles. Sadak 2 is a sequel to Sadak, is now available to watch on an OTT platform, Disney+ Hotstar. The movie will have Sanjay Dutt and Pooja Bhatt and will be seen as reprising their original roles. The movie shall pick up where Sadak left off and will revolve around the journey of a young girl who becomes an important character in the life of the protagonist, and the main reason for him to stay alive. The movie is produced by Mukesh Bhatt and is presented by Mahesh Bhatt and Vishesh Films.
The actor, Sanjay Dutt revealed, "Sadak 2 is a very emotional film. It starts with Ravi [Sanjay Dutt's character]. It's many many years later after Sadak; it's a journey with this young girl who is Alia [Bhatt] and how she becomes an important factor in his life to stay alive. It's a very crazy character."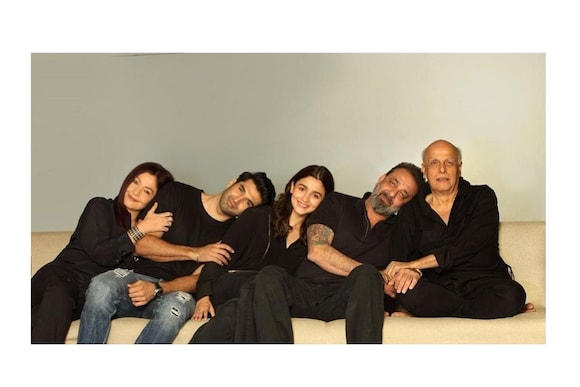 Sadak 2 Movie Ticket Offers, Online Booking, Ticket Price, Reviews and Ratings
Sadak 2 Movie Review
Sadak 2 is a sequel of the 1991 Sanjay Dutt and Pooja Bhatt starer movie Sadak. Sadak 2 is about Aarya (Alia Bhatt) who, after her mother Shakuntala Desai's death, pledges to take revenge for her death and seek justice to her mother. To fulfil the last wish of her mother of visiting Kailash on Aarya's 21st birthday, Aarya and Vishal (Aditya Roy Kapur) along with cab driver Ravi (Sanjay Dutt), begins their journey. The writers of the movie could have done a better job of trying to portray the story. Alia Bhatt does not succeed in playing the character and fitting into the shoes of Aarya while Aditya Roy Kapur does not have a very significant role in the movie but Sanjay Dutt does manage to do a pretty good job in doing the emotional scenes. Overall, Sadak 2 is not to be compared to the iconic first part of the movie because it will only cause you disappointment in doing so.
Watch Sadak 2 Full Movie Online in HD
Sadak 2 is a sequel of Sadak (1991) and begins with left-off part of the first part. Watch Sadak 2 full movie online in HD and see the ace actors perform simply by clicking on the link provided to you so that you can watch the movie on Disney+ Hotstar.
Sadak 2 Movie Trailer
Watch the official Sadak 2 trailer below!
Sadak 2 Movie Songs
Take a look at the songs below.
| # | TITLE | ARTIST | DURATION |
| --- | --- | --- | --- |
| 1. | Tum Se Hi | Ankit Tiwari, Leena Bose | 4:43 |
| 2. | Shukriya | KK, Jubin Nautiyal | 4:45 |
| 3. | Ishq Kamaal | Javed Ali | 4:19 |
| 4. | Dil Ki Purani Sadak | KK | 4:49 |
| 5. | Chal Tera Shukriya | Shreya Ghoshal | 4:45 |
| 6. | Purani Sadak (Reprise) | KK | 3:24 |
| 7. | Shukriya (Reprise) | KK, Jubin Nautiyal | 4:45 |
| 8. | Dil Ki Purani (Unplugged) | Samidh Mukherjee | 3:17 |
| 9. | Shukriya (Rendition) | Arijit Singh, KK, Jubin Nautiyal | 4:55 |
| 10. | Tum Se Hi (Reprise) | Alia Bhatt | 4:05 |

Viveka is known to her friends as a movie junkie who is also a creative fashion enthusiast in red lipstick. She's passionate about writing! Be it fashion, beauty or movies she is pro. In her free time, she loves to play badminton, cook and binge watch movies. She's also a great observer who has a quirky take on various things, well only close ones know this. Nothing stops her from personifying the creative game.
Related Hindi Movies