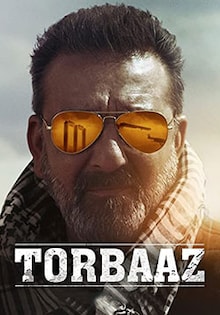 Watch On Netflix
Torbaaz
Hindi
Updated: Jul 28, 2021
User Rating
3 ★
(Rating: 3/5 - 1 vote)
Torbaaz: Release Date, Trailer, Songs, Cast
| | |
| --- | --- |
| Release Date | 11th Dec 2020 |
| Language | Hindi |
| Genre | Action, Drama, Sport |
| Duration | 2 hrs 13 mins |
| Cast | Sanjay Dutt, Nargis Fakhri, Rahul Dev, Gavie Chahal, Rahul Mittra, Kuwaarjeet chopraa |
| Director | Girish Malik |
| Producer | Raju Chadha, Rahul Mittra, Puneet Singh, Girish Malik, Amardeep S Reen |
| Music Director | Bickram Ghosh, Vikram Montrose |
| Certificate | U/A |
| Cinematography | Hiroo Keswani |
| Production | Clapstem Entertainment, Rahul Mittra Films |
| Your Rating: | |
About Torbaaz Movie
Torbaaz is a new Bollywood action-thriller flick that revolves around the suicide bombers in Afghanistan who are trained to kill the enemy and this act is believed to be virtue and glorious in the afterlife. The movie is helmed by Girish Malik. In the movie, Sanjay Dutt plays the lead role in which he can be seen as a medical professional. You can also see Nargis Fakhri and Rahul Dev play other prominent roles. Torbaaz release date was on 11 December 2020 and it got premiered on Netflix.
In the below movie, take a look at the Torbaaz release date, review, trailer, cast and more.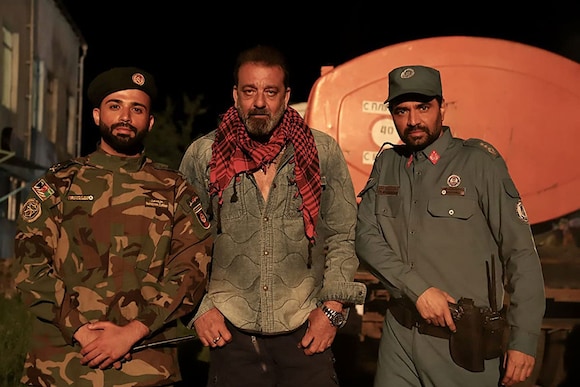 Torbaaz Movie Ticket Offers, Online Booking, Ticket Price, Reviews and Ratings
Torbaaz Movie Review
Torbaaz is a movie that is about an Afghanistan Refugee Camp where an ex-army doctor Dr. Naseer Khan (Sanjay Dutt) tries to bring joy amongst the children by playing cricket with them. The highlighting part of the movie is its cinematography and the acting of Dutt and the kids. Nargis Fakri, who is playing the character of an NGO worker Ayesha and Rahul Dev, who is the leader of a terrorist organisation of Afghanistan, fail to deliver the Pashto accents while speaking which takes away the charm of their respective characters. Apart from this, the screenplay is too weak and even the moments that could have been a tear-jerker have failed to do so. All in all, the movie tries too hard but fails to hold the attention of the audience.
Watch Torbaaz Full Movie Online in HD
Watch Torbaaz full movie to see how one man who rises above his personal tragedy and loss, and decides to stray the children who are heading to become suicide bombers, away from the path of destruction. Watch full movie online to see whether he succeeds in the motive or not.
Torbaaz Movie Trailer
Watch the official trailer of Torbaaz movie below.

Viveka is known to her friends as a movie junkie who is also a creative fashion enthusiast in red lipstick. She's passionate about writing! Be it fashion, beauty or movies she is pro. In her free time, she loves to play badminton, cook and binge watch movies. She's also a great observer who has a quirky take on various things, well only close ones know this. Nothing stops her from personifying the creative game.
Related Hindi Movies