Absolute Beginners Guide to Photography
We have here listed down the most basic equipment you will need to start with photography as your new hobby. The best of the deals on these and your chance to start today.
Updated: Dec 27, 2019 15:15 IST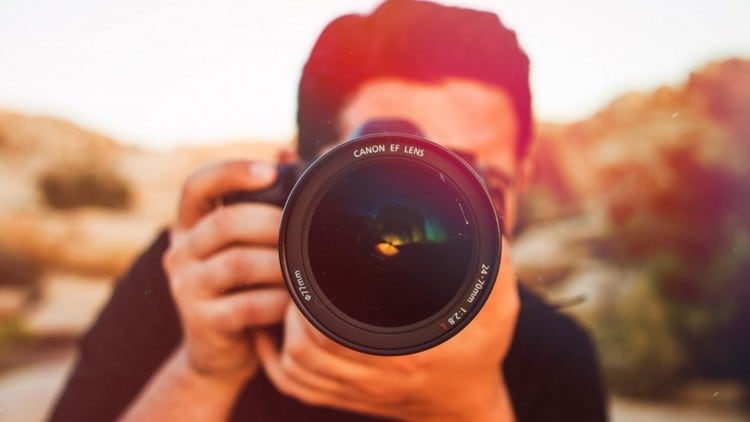 Absolute Beginners Guide to Photography
Buying a Canon, Nikon or Sony doesn't make you a photographer; you can be a camera owner by paying for these fancy gadgets but not a photographer. To become a photographer you have to stop clicking photos and start capturing memories and moments.A photograph is a story which people fail to put into words. Anyone can write down an experience, a trip or even what they feel about something, but nothing can hold on a moment better than a photograph. So it is the responsibility of the photographers to capture those moments. And be cautious about this hobby, because if you get addicted to this art, there is no going back; this hobby dies with you.

My affection for photography started when I saw a friend of mine using Canon 1200D, three months later I end up owning the same camera with similar lens kit. From dance video shoots to pre-wedding shoots, and from covering college events to teaching budding photographers, I experienced everything, and the journey is beautiful so far. With five years of experience, the most important thing I learned is that your photography keeps on getting better with every click you do, and there is no upper limit in this hobby. Never limit yourself; if you are a photographer, try cinematography, if you are a candid photographer work on landscape or even wildlife photography.

Even the person with most powerful memory will not remember things in detail as a photograph can, and this is the fascinating part of this hobby. A photography enthusiast does not need a formal education; only passion is required to pursue this hobby in the long run.

I started with a Canon 1200D and that though with very basic 18mm-55mm and 55mm-250mm lenses, later on, I even got hands on Canon 5D Mark iii. There was a drastic difference between qualities of these two. But eventually, the best camera is the camera that is with you when you need to capture a perfect moment. No expensive camera or fancy lenses can replace angle sense and creativity. To start with you can click pictures with your smartphone but never hesitate to upgrade to any entry level DSLR, and gradually you can go for professional cameras. Lenses also play a vital role, you can start with basic lens kit, but eventually, you should keep yourself updated.

Following are some equipment which can help you if you are planning to become a photographer.

Camera - Our vision is the most important thing when it comes to photography, but obviously we can not neglect the importance of camera. The difference between high end and entry level DSLR is massive. The picture quality of a full frame camera is a lot better than crop sensor cameras. However, you can go for any entry level DSLR if you are a beginner. However, if you already own a crop sensor DSLR and you want to upgrade your photography game, then full frame sensor should be the only choice for you.

Lenses - Lenses play a significant role in your photography. To start with, you can explore kit lenses but not for too long. Updating your lenses is always a good investment to make. Primarily you should have a prime lens, zoom lens, wide lens. We have a camera lens specific guide and options curated for you.

Tripod - Tripod is very much necessary to upgrade your photography.Video recording and fantastic shots like, light trail and extreme closeup macro shots are not possible without a tripod. If you need to buy one we have awesome deals on the best camera tripods for you.

Battery - Majority of DSLR cameras don't support charging via power bank or other convenient sources. You have to remove the battery from the camera and plug it into the charger. With poor battery backup and even poorer charging pattern, I always advise people to get an extra battery.

Keep learning and keep clicking! Buy your basic photography equipment today.
The HotDeals360 team writes about stuff we think you'll like. HotDeals360 has affiliate partnerships, so we get a share of the revenue from your purchase.