The Ultimate Guide for Adventure lovers in Delhi - Book yours at an incredible deal!
Adventure sports in Delhi? It's surprising, isn't it? Did you know about these adventure sports places in Delhi? Add them to your wishlist today. All these are on cracking deals so book your thrill now!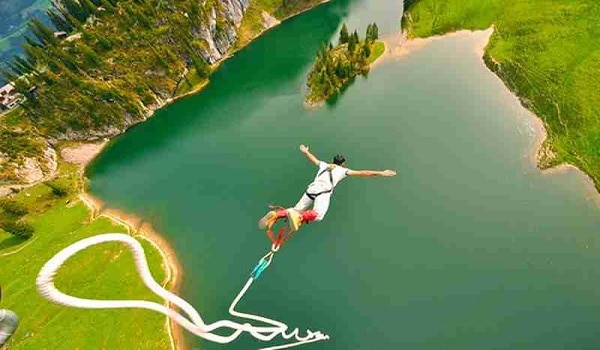 adventure sports deals and discounts
The weekend is here again, and do you have the same boring plans for it? Wait, is it the Lodhi garden and Connaught place or the Shopping Malls. These are no more fascinating when there is much interesting stuff to do in the City you love. Yes we have some great options here for you, your weekend plan is on us, we are going to make this an adventure loaded weekend for you something you will not stop talking about. People of great metropolitical cities are suffering from a disease. An illness that has made enjoyment in our life come to a prolonged stagnation. We want something more out of this dry, dead and monotonous way of spending those precious last days of the week, which we have earned after hard and long soul-sucking days of job and work. But if you have more time and the will to travel then you could also check these interesting short weekend getaway options from Delhi that we have curated for you.

But the question is what to do? We have just two days, the golden two days which will breathe oxygen in our life so we can drag ourselves to the busy life again for the next five days. Are you thinking of going to another city to your friend or relative? That needs one day of traveling, no you can't afford it at all. I am not here to scare but to help you. "Happiness can be found even in the darkest of times if one only remembers to turn on the light." Said Dumbledore (he almost killed Harry at last, but you can trust me for now).And to bring light, happiness and new exciting things in your life (and more importantly on Facebook for those who live for only "likes").

Is adventure is your passion and you are looking for something exciting you are reading just the right stuff here. What if I tell you, you can fly high in Gurugram (without drinks) or do ice skating without going to Gulmarg? Exciting & Adventurous isn't it? There are a hell lot of cool and adventurous things to do in Delhi NCR. How about bungee jumping and finding out who is really a tough dude in the gang. Paramotor and parasailing will literally make you fly over this city; it looks way better than the Google maps from there. From above our Delhi looks like your 5-year-old cousin who is shouting all time but looks like an angel while asleep. Ever wanted to shoot someone straight in the head? This is your chance, take him with you to paintball shooting. Next day on Monday when you will see him, you will be relaxed and less angry. (For better results do it once in a while).

You can go for car racing. No, not on Rajpath, I mean Go kart racing. Enjoy all the excitement of it. Feel adrenaline rushing through your veins.If you have perfect balance and athletic body you should go for wall climbing in the very heart of Delhi. It is like artificial mountain climbing; some good firms do it with all international safety standards. You can also try for professional shooting as well. Do whatever you want but now don't gather at the Rajeev Chowk Metro Station and ask "kahan chalen yaar?" Head on for one of these adventure plans and add a lifetime experience to your list.

Are you up for a long holiday plan then check for incredible and cheap domestic holiday destinations at discounted packages.

Experience Adventure & Thrill in Delhi at Great Prices.
The HotDeals360 team writes about stuff we think you'll like. HotDeals360 has affiliate partnerships, so we get a share of the revenue from your purchase.